Product Center

Home
>
Products
>
Aluminum PCB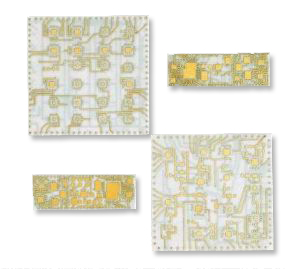 Double AL PCBs With 2OZ Immers

Layer: 2L

Finished size: 200mm*200mm, 65mm*185mm

Thermal conductivity: 1-2 W/m.k

Copper foil thickness: 2 oz
Products Details
Double side white ink taiyo ink yellow silk screen aluminum pcb for led lighting
Matel base: Aluminum based
No.of layer: 2L
Finished size: 200mm*200mm, 65mm*185mm
Board thickness: 0.5-6mm
Copper foil thickness: 2 oz
Surface treatment: Immersion gold
Solder mask: White ink
Silk screen: Yellow
Thermal conductivity: 1-2 W/m.k
Line width/space: 0.3/0.48mm
Special hole: No
Min.hole: 0.7mm(NPTH)
File format: Gerber
Shaping: Tooling punching, V-cut
Application
Power electronic, electronic packing, hybrid circuit, multi chips modul, Led field,power modul,solid-state relay, semiconductor modul, electric heat device, micrewave device, automotive electronic, military and areospaceplane, etc.
audio frequency facility such as Input and output amplifier, balanced amplifier, audio amplifier, preamplifier, power amplifier, audio shielding system,
power facility such as Switching regulator, DC/DC converters, SW regulator, electric welding machine, vacuum cleaner, miner's lamp, power supply module, electronic energy-saving lamps, etc
Communication electronic equipment: high frequency increase, filter circuit, transmitting circuit.
Automotive electronics: motorcycle igniter, auto regulator motor control board, electronic regulator, ignition controller, power supply, etc.
We are one of the professional double al pcbs with 2oz immersion gold with small ic manufacturers and suppliers in China, offering the best services and the highest quality solutions for you. Please rest assured to get the high quality products made in China from our factory.